Cryptocurrency exchange OKX will cancel 26 trading pairs on November 10. The move is to "maintain a strong spot trading environment."
The first batch of trading pairs launched on November 9 include CELO-USDC, AXS-USDC, ENS-USDC, IOST-USDC, THETA-USDC, OMG-USDC, GMT-USDC, YFI-USDC, DASH-USDC, and XTZ-USDC , NEAR-ETH, IMX-USDC, GMX-USDC, APE-BTC, AAVE-ETH, CORE-USDC, ALGO-BTC, DYDX-BTC and XLM-ETH.
On November 10, OKX will additionally delist HNT-USDT, BTM-USDT, PICKLE-USDT, QOM-USDT, SAITAMA-USDT, COVER-USDT, and DHT-USDT.
OKX written in postal On Monday, the listed company "does not meet our listing standards."
OKX's spot trading volume reached US$31.2 billion in October, accounting for 6.2% of the total spot trading market volume.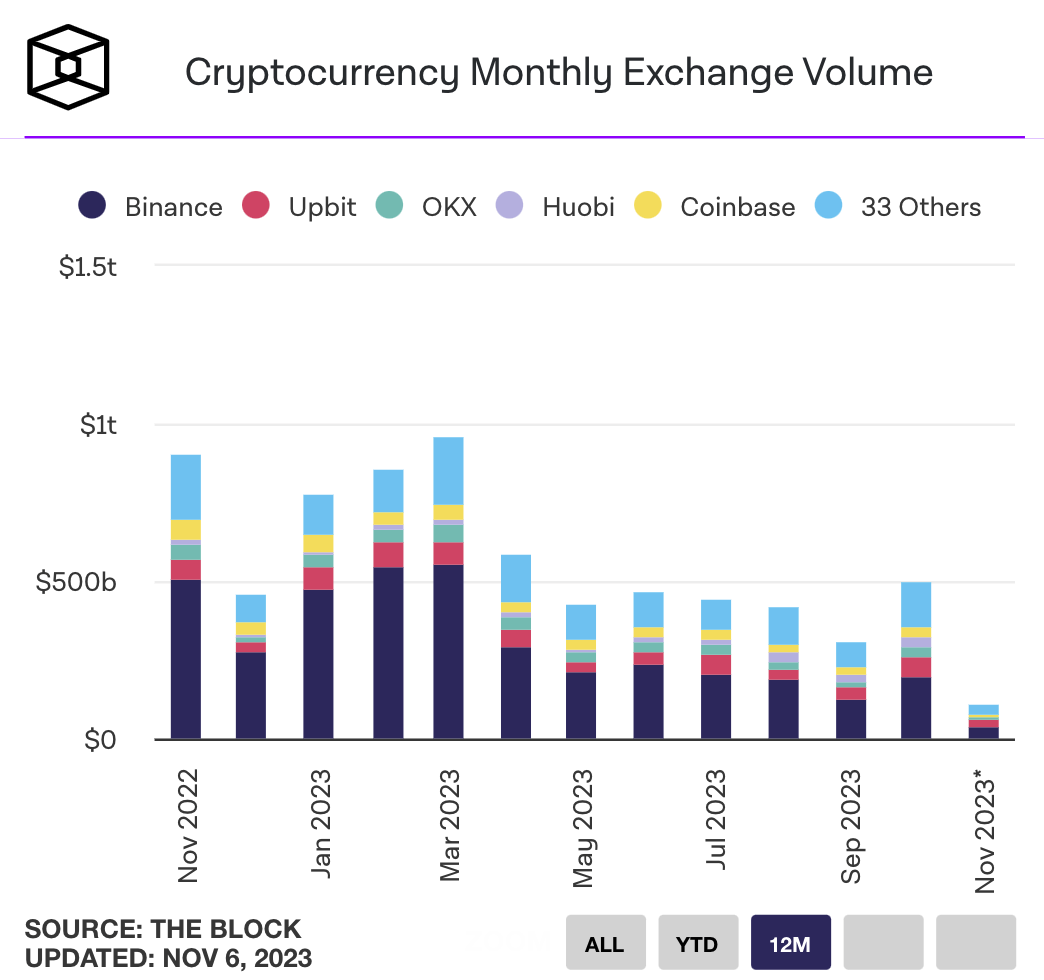 Join Bitcoin Magazine on Telegram: https://t.me/tapchibitcoinvn
Follow on Twitter: https://twitter.com/tapchibtc_io
Follow Douyin: https://www.tiktok.com/@tapchibitcoin
Anne
According to Cointelegraph