Matrixport research director Markus Thielen noted in a report Report This week, Ethereum (ETH) has broken out of a downtrend and could be headed towards $3,000, as altcoins have seen a recent resurgence in frenzied network activity.
"Ethereum ecosystem revenue is bottoming out from its lows; this could signal a possible bottom for ETH."
Token Terminal data shows that Ethereum's weekly revenue, which comes from network transaction fees (also known as gas), has recently risen above $30 million for two weeks in a row, above the annual low of $12 million in early October. The 30-day term is now $112.75 million, an increase of 37.18%.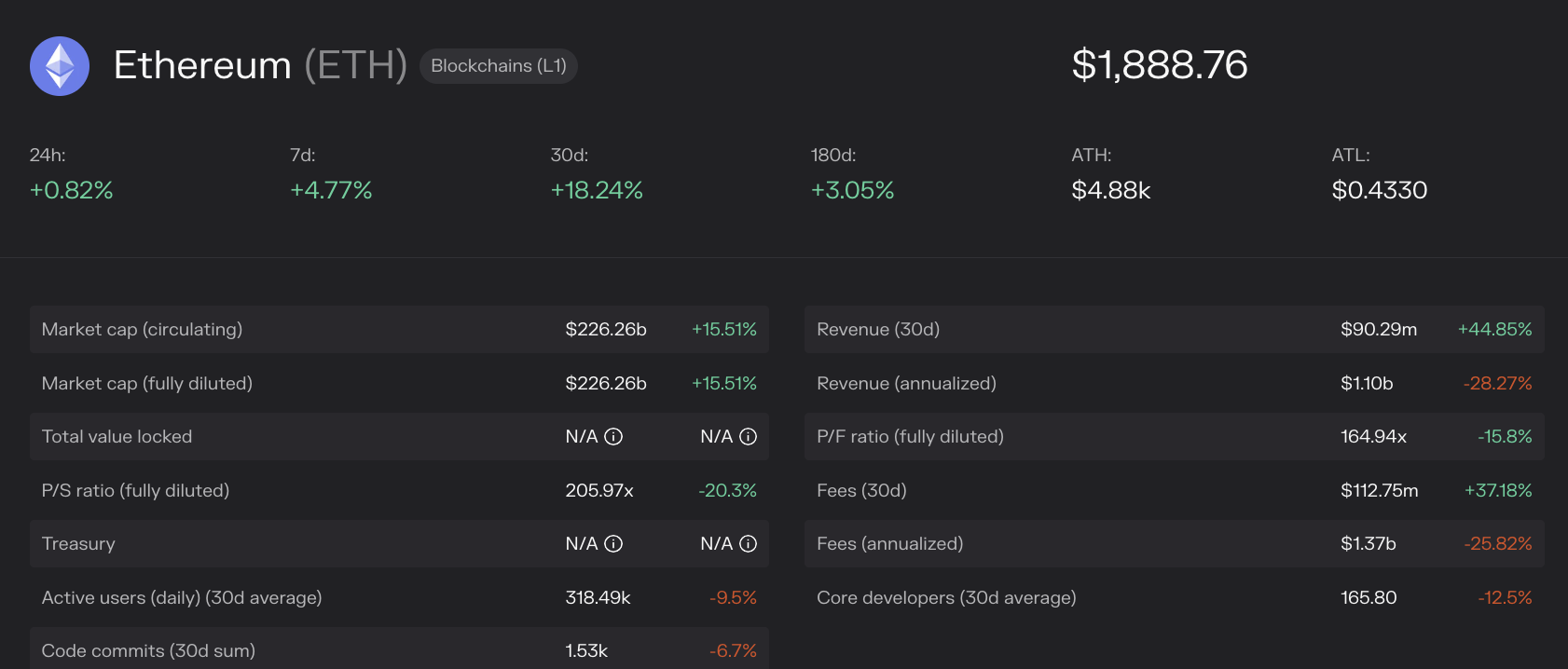 "As long as Ethereum weekly fees remain above $30 million, a tactical bullish trade may be worthwhile," added Thielen, who set a $3,000 price target based on technical chart patterns.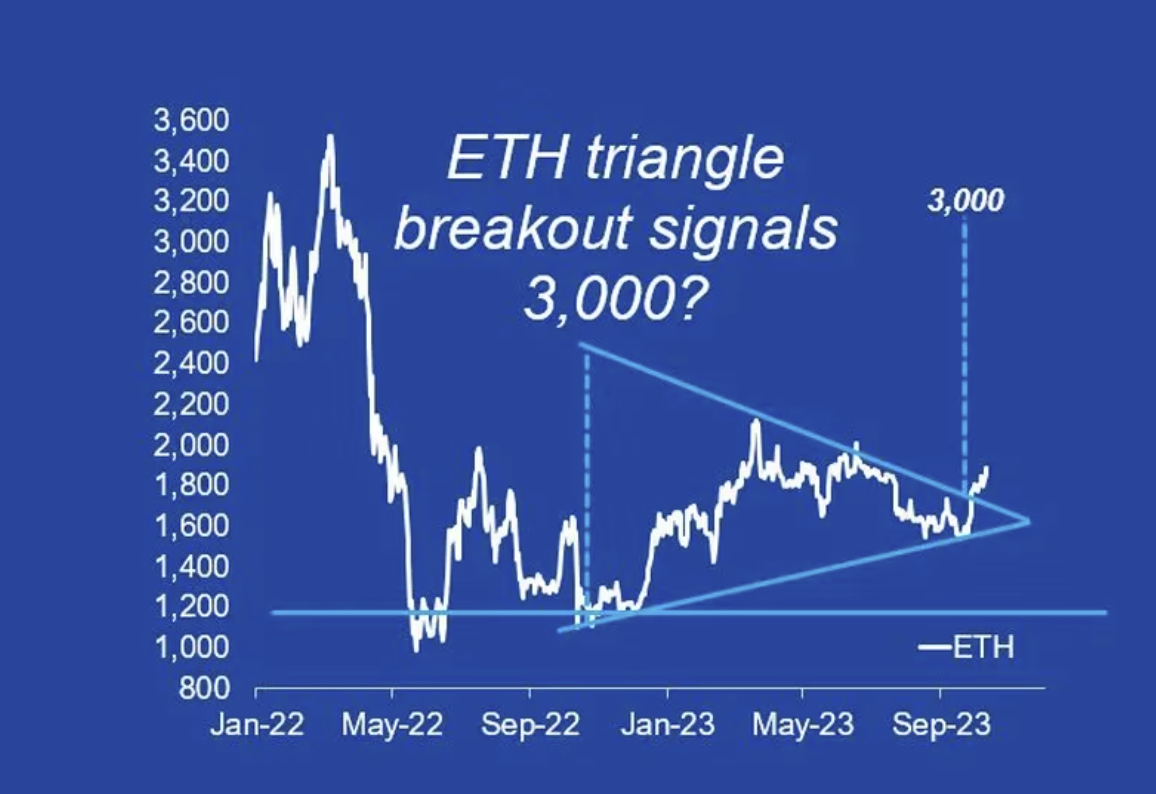 The bullish outlook marks a change from Thielen's bearish stance on ETH in September, when he cited declining network revenue and user activity. In fact, ETH fell to a 7-month low in early October, while its relative valuation to BTC fell to a 15-month low.
Since then, ETH has gained about 20% and is currently trading at $1,883, amid sharp gains in Bitcoin and other cryptocurrency markets.
Ethereum (ETH) falls into deflation
IntoTheBlock noted that the shift of capital away from Bitcoin and towards altcoins has helped boost user activity on Ethereum, which is the basis for many Defi and DEX protocols.
The network completed $250 billion in asset transfers last week, the most since the regional banking crisis in mid-March and up from $105 billion at the end of August.
As activity on Ethereum surges, blockchain data shows more ETH has been burned than its supply has increased over the past week, leading to deflation for the token after two months of inflation.
Lucas Outumuro, research director at IntoTheBlock, said the increase in on-chain activity indicates that the fundamentals of the cryptocurrency market are improving.
Join Bitcoin Magazine on Telegram: https://t.me/tapchibitcoinvn
Follow on Twitter: https://twitter.com/tapchibtc_io
Follow Douyin: https://www.tiktok.com/@tapchibitcoin
Anne
According to Coindesk